Baltimore Appliqué Society
Founded in Baltimore, MD, in 1993 to preserve antique quilts and promote the art of appliqué
Welcome to the BAS Website! The Announcements, Newsletters, Resources and Slideshows are only available to members, but please browse the rest of our site to learn about our group.
Join Us! Don't live in Baltimore, Maryland? Neither do three quarters of our membership! What do they know that you don't? Find out here
Bits of Baltimore & Beyond Auction
Our Bits of Baltimore & Beyond Online Auction has ended. We are pleased to report that we grossed over $4,500, thanks to all of you who placed bids. A final report will be available after the first of the year. A very special "thank you" to each of our members who lovingly stitched on of the auction quilts, making the success of the auction possible
Next BAS Meeting - December 19, 2018, 7pm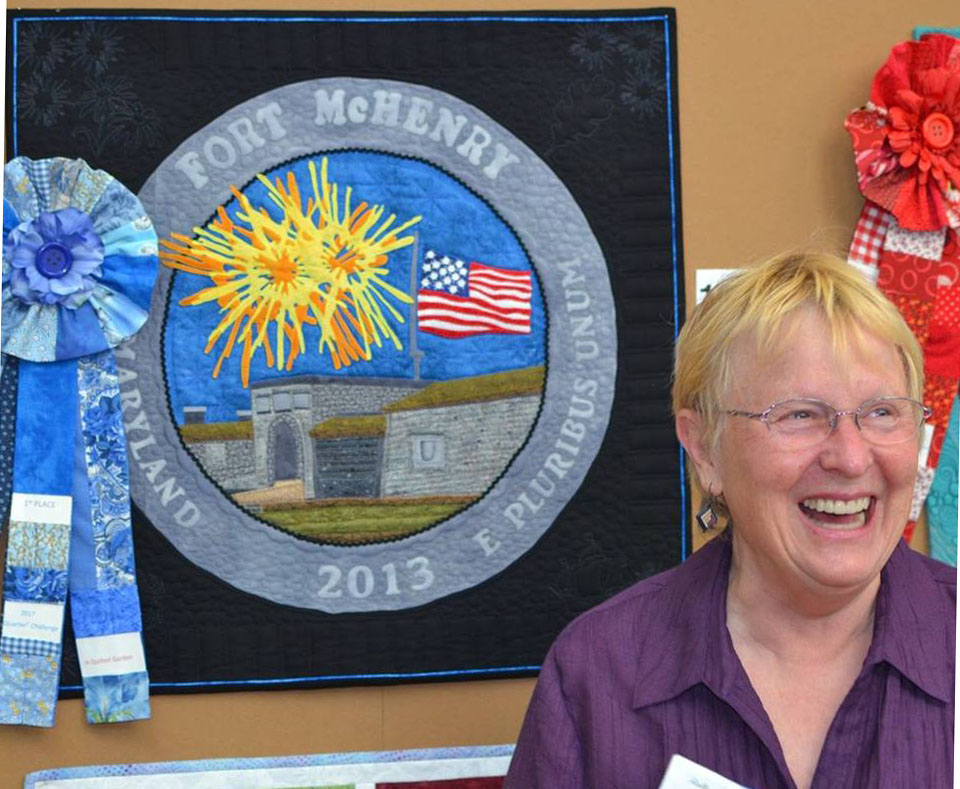 Many of us have the story of our lives wrapped up in sewing and quilting. Beginning with sleeping under the "special quilt" which was brought out when bedridden with tonsillitis, Susan Henyon has been under the influence of her family's quilts and family sewing forever. She believes that sharing our personal story is one of the true joys of quilting and is honored that she has been asked to present a retrospective of her work at the December BAS Holiday Party.
Join us for BAS meetings at:

United Methodist Conference Center
11711 East Market Place
Fulton, Maryland 20759
410 309 3400 A map to the meeting site is available under Member Resources. Please login to access it.

Guests are always welcome. The fee for guests is $5.
BAS Pattern Sale
We're having a 50% off sale on the Margaret Potts and Lady of Victory pattern sets. All of the patterns were directly copied from antique quilts.
Click here to get more information, see more pictures of the blocks and order patterns. BAS accepts PayPal!
Margaret Potts
Now $25
Lady of Victory Quilt
Now $25