Baltimore Appliqué Society
Founded in Baltimore, MD, in 1993 to preserve antique quilts and promote the art of appliqué
Welcome to the BAS Website! The Announcements, Newsletters, Resources and Slideshows are only available to members, but please browse the rest of our site to learn about our group.
Join Us! Don't live in Baltimore, Maryland? Neither do three quarters of our membership! What do they know that you don't? Find out here
BAS on Facebook
Visit us on Facebook! We have two groups:
---
BAS Zoom Meeting - October 18 - Scarlett Rose: "Celtic Quilt Journey"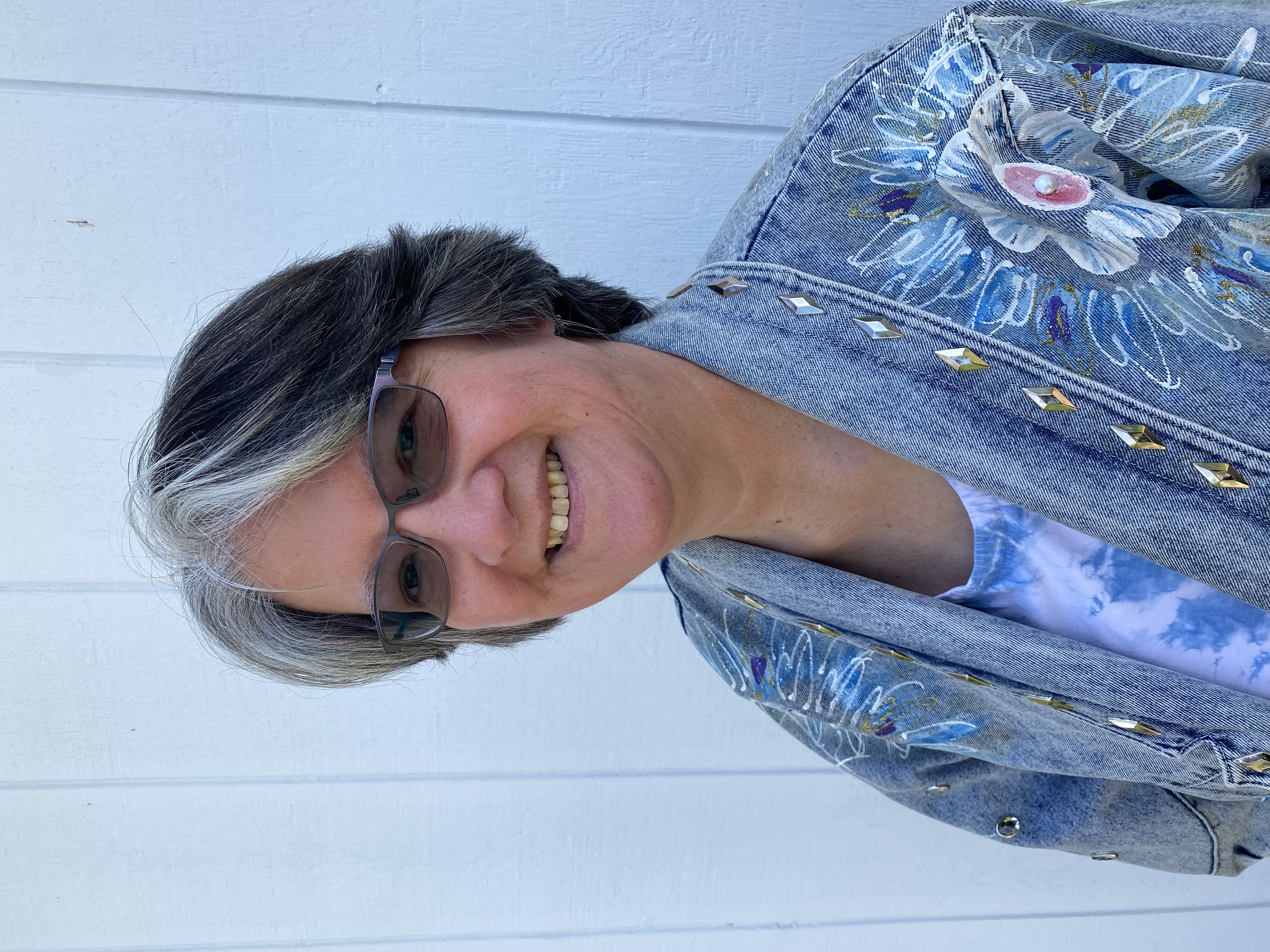 Please join us on October 18th, 2023, for our general membership meeting. Scarlett Rose will present her "Celtic Quilt Journey." Scarlett started quilting in 1976, teaching in 1986 and quilt judging in the 1990s. Scarlett teaches for quilt guilds, shops and conferences throughout the United States and has taught twice in Japan. She lectures and teaches on Zoom and in person worldwide. Scarlett is a board member of the California Heritage Quilt Project.
While specializing in Celtic designs for all kinds of appliqué, embroidery, Sashiko, color markering and crayoning, Scarlett also designs scrap quilts, friendship quilts and foundation pieced quilts that are Modern innovations on classic patchwork patterns. She enjoys interpreting traditional symbols common to her multicultural heritage.
Scarlett combines her Japanese and Ainu (indigenous Japanese) influences with her Celtic work. Besides her contemporary appliqué and patchwork quilts, Scarlett has also designed unique Wearable Art pieces and Art Quilts. She joined the Modern Quilt Guild in 2020 and is exploring new directions for her designs.
This meeting will be via Zoom only.
Members will receive an e-mail on Sunday October 15th, and again on October 18th, with the Zoom information. If you do not receive the e-mail by 6pm on Sunday, please e-mail website@baltimoreapplique.com. (You should check your spam folder too!)
---
Quaker Baltimore Album, Date 1850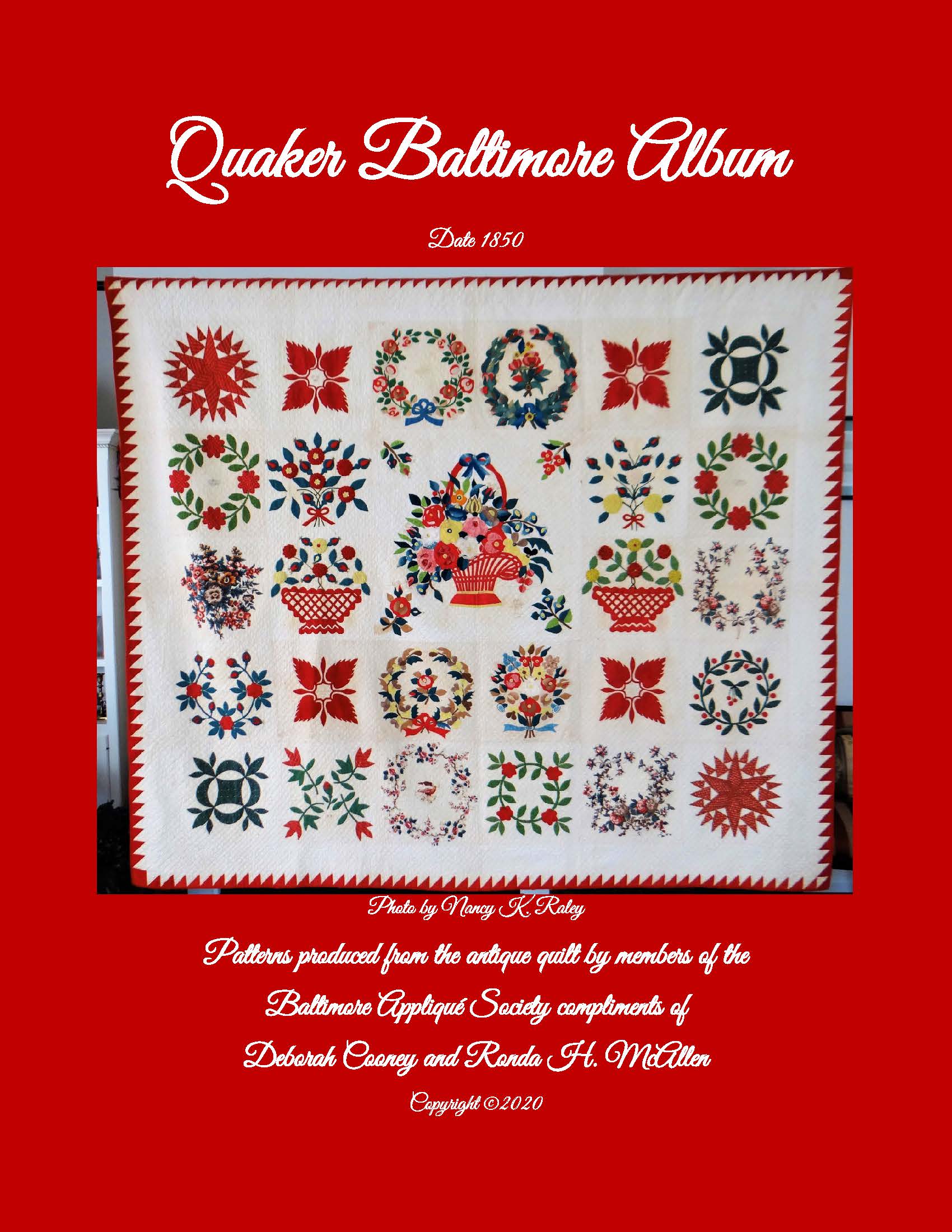 The pattern from this antique quilt was produced by members of the Baltimore Appliqué Society, compliments of Debby Cooney and Ronda H. McAllen whose research reflects that there were Quakers, who lived in Maryland and the Baltimore area from the late 17th century. Many Quaker women were dedicated quiltmakers, using silks in the somber hues of their dresses as well as colorful glazed chintz furnishing fabrics. This Baltimore Album quilt reflects names that show the Quakers participated in making some of the over 400 quilts completed between about 1844 and 1858 that are known today. The high-style blocks, ruched roses in baskets and bouquets, chintz appliqué, plus simple appliqués and piecework, are all nicely balanced to create a handsome gift or memento of friendship or kinship ties.
Quilt size 88" x 75". Legible Names on the Quaker Baltimore Album quilt are Hannah S. Atkinson, Elizabeth Herica, Louisa Morgan, Thomas Morgan, Sarah Ann Atkinson, and initials CC or GG dated 1850.
The price for the pattern is $50.00 + $12.00 shipping (MD residents will also be charged 6% state sales tax). Proceeds from the pattern sales will go to the BAS.
Baltimore Applique Society 25 Year Anniversary Block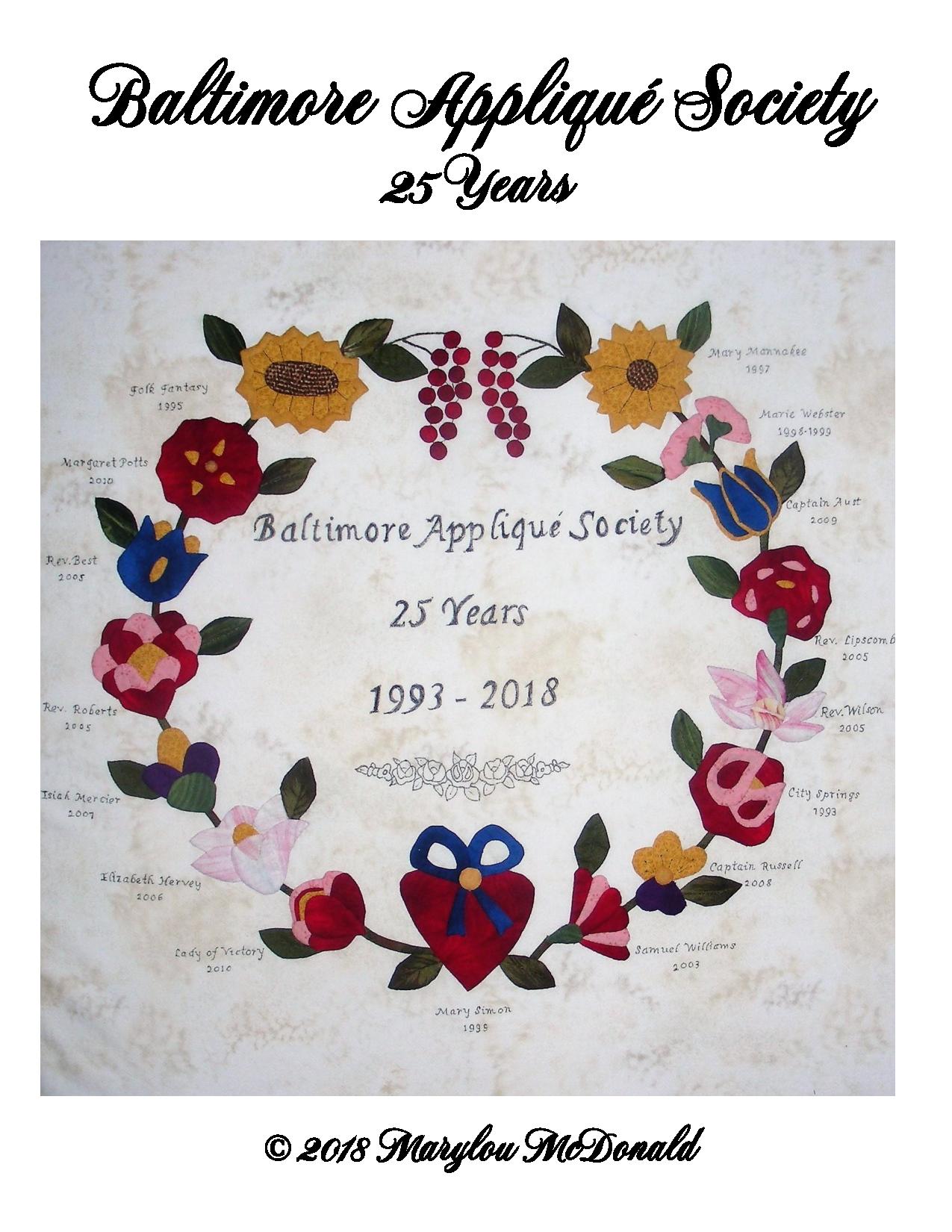 The Baltimore Appliqué Society, established in 1993, is currently celebrating its 25th year. Over the years BAS has raised money in a variety of ways, including making raffle quilts and creating patterns from museum quilts. BAS has provided financial support for organizations including the American Quilt Study Group, the Maryland Historical Society, the Marie Webster House, the Maryland State Fair, the Virginia Quilt Museum, and the Baltimore Museum of Art.
When Marylou McDonald was asked for possible ideas for a Baltimore Appliqué 25-year block pattern, she created this special pattern, "The BAS 25 Year Anniversary Block". The pattern is for a 20" x 20" block, and includes a flower from each quilt which BAS has produced. The 25 berries represent the 25 years of the BAS.
The price for the pattern is $15.00 + $1.56 shipping (MD residents will also be charged $0.90 state sales tax ). Proceeds from the pattern sales will go to the BAS.
Baltimore Applique Society 25 Year Anniversary Charm Stamp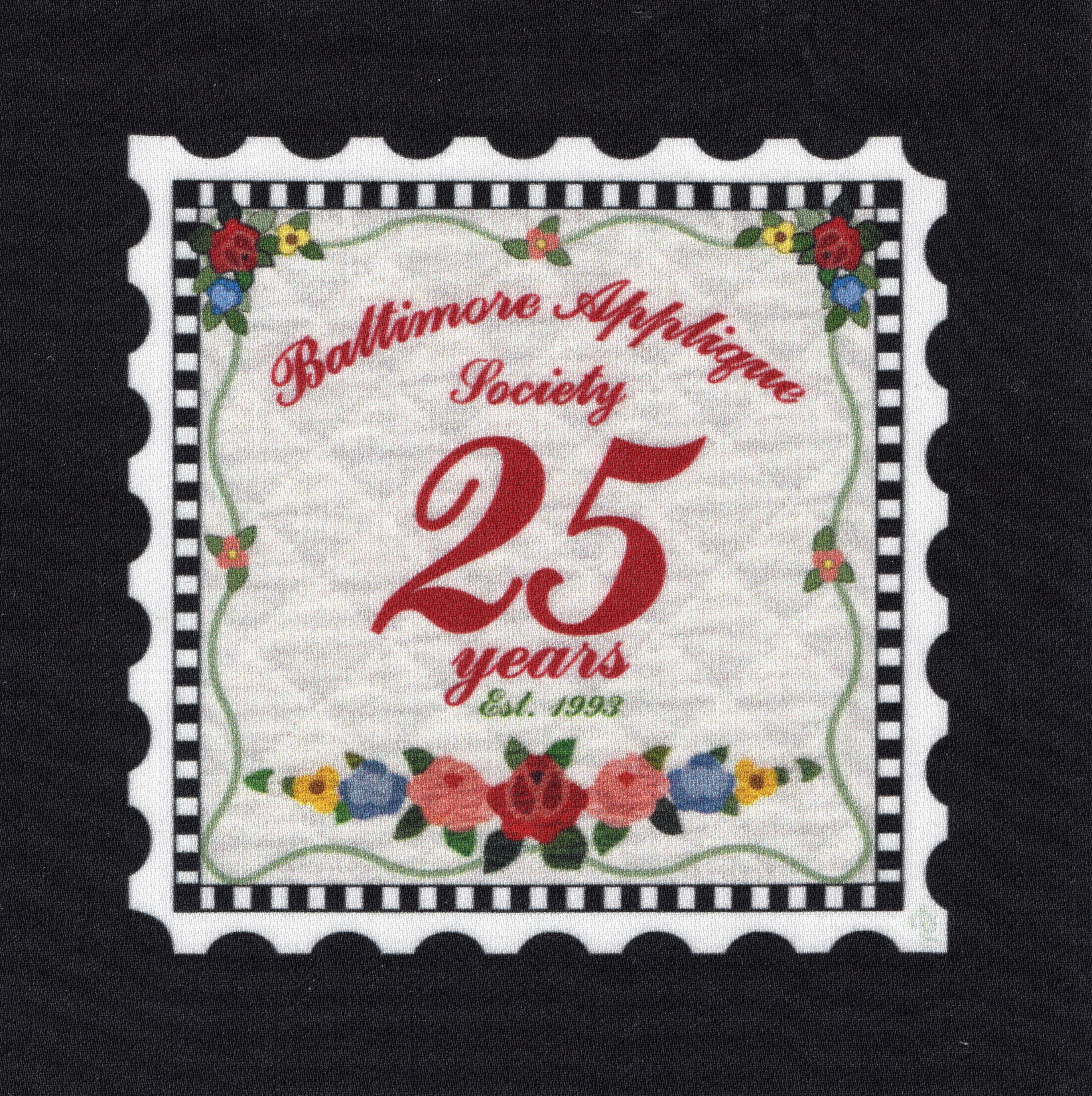 Another Charmer is the 5.5" x 5.5" Custom Charm Stamp designed by Debra Gabel of Zebra Quilts. This is a wonderful block to experiment with. One can add it to a tote bag, pillow, t-shirt, or use it as a label, frame it, or add it to a quilt. The possibilities are endless! Proceeds will go directly to BAS. (The central patterned area is 4" x 4")
The price for the charm is $6.00 + $0.60 shipping (MD residents will be charged $0.36 state sales tax).