Baltimore Appliqué Society
Founded in Baltimore, MD, in 1993 to preserve antique quilts and promote the art of appliqué
Welcome to the BAS Website! The Announcements, Newsletters, Resources and Slideshows are only available to members, but please browse the rest of our site to learn about our group.
Join Us! Don't live in Baltimore, Maryland? Neither do three quarters of our membership! What do they know that you don't? Find out here
Workshop on Embellishing, "Rake Ruched Rose Wreath," January 16, 2019
12:30 pm - 4:00 pm at Spring Water Designs in Columbia, MD
Teri Young will present the fifth in a series of workshops on embellishing. This workshop, "Rake Ruched Rose Wreath," will cover the following techniques:
Needle-turned or blanket-stitched wreath
Dimensional fabric leaves
Rake-ruched wired ribbon roses, beaded centers
Folded ribbon rosebuds
Silk ribbon embroidery, including: Ribbon stitch flowers and leaves, Lazy daisy flower and leaves, Gathered knotted ribbon flowers, and Colonial knots.
You won't want to miss this workshop. To sign up, please click here for the registration form and here for the supply list.
Please Note--Each workshop in this series stands alone, so you do not need to have taken the previous workshops.
Next BAS Meeting - January 23, 2019, 7pm - Note this is the 4th Wednesday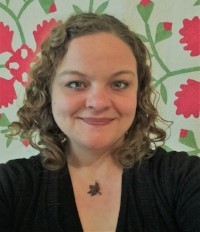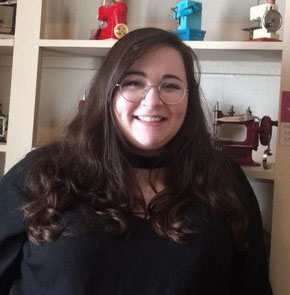 We are delighted to have as our speakers, Susan Farmer, Executive Director of the Virginia Quilt Museum (VQM) and Hannah Facknitz, Curator. They will present an overview of VQM and a quilt turning.
Susan joined the VQM in the spring of 2018. She has her M.A. in History from Western Kentucky University, with an emphasis on Women's History. She has worked at several small museums in Kentucky as well as with the National Park Service at different parks throughout the country.
Hannah graduated from James Madison University in May and joined VQM in September 2018. Her research focused on the indigenous experience in the nineteenth century as well as technology, labor, and racial histories of North America. She ran her own crafting business for several years during a hiatus from college. Hannah is a lifelong resident of Harrisonburg, VA.
Join us for BAS meetings at:

United Methodist Conference Center
11711 East Market Place
Fulton, Maryland 20759
410 309 3400 A map to the meeting site is available under Member Resources. Please login to access it.

Guests are always welcome. The fee for guests is $5.
Bits of Baltimore & Beyond Auction
Our Bits of Baltimore & Beyond Online Auction has ended. We are pleased to report that we grossed over $4,500, thanks to all of you who placed bids. A final report will be available after the first of the year. A very special "thank you" to each of our members who lovingly stitched on of the auction quilts, making the success of the auction possible
BAS Pattern Sale
We're having a 50% off sale on the Margaret Potts and Lady of Victory pattern sets. All of the patterns were directly copied from antique quilts.
Click here to get more information, see more pictures of the blocks and order patterns. BAS accepts PayPal!
Margaret Potts
Now $25
Lady of Victory Quilt
Now $25